Our Business Credentials
As a whole-of-market commercial finance broker and adviser CC Finance provide commercial and business finance support to SME clients throughout the UK. Whether your business is well established or a new start we can help you with commercial mortgages, property development finance, business loans, short term bridging finance, factoring, equipment leasing and advice on grant funding, and how to secure funds via the Government Enterprise Finance Guarantee Scheme (EFGS).
Barbara is superb at finding solutions to people's funding requirements. For every conceivable lending requirement, she provides all possible facilities, even unsecured loans; she really does look from 'outside the box'. Barbara is also a superb networker, looking at all possible angles to bring people together. She is incredibly diligent and thoughtful and goes out of her way to be of help like no one else I have ever met before. It is impossible to recommend her highly enough. Christopher Coleridge Cole, Gresham Street Partners
Why Use A Commercial Finance Broker?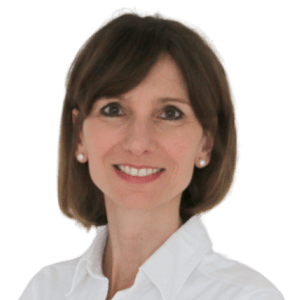 We are genuinely independent, wholly impartial and we offer straightforward honest advice, given freely and without obligation. Through our established lender partner network we give you immediate access to over 250 alternative UK based commercial lenders and private banks. All of our lending partners have funds available to lend and are genuinely still keen to support the right proposition and provide a genuine and viable alternative to the high street lenders.
When your own bank has failed to offer the support you need then call us. We will quickly assess all the available options for you and we will do everything possible to find a workable and affordable business solution.
Time and again we prove to our clients that we can secure funding where others fail and, in the majority of cases, our advice will save you very significant amounts of money over the course of the loan. The majority of specialist lenders in the current marketplace will only accept qualified and packaged mortgage and loan proposals from specialist finance brokers such as ourselves.
An Unbeatable Level of Client Service and No Up-front Fees
We offer all our clients a true 'one stop shop' facility, our focus is to provide you a fully managed and professional service to secure the most competitive funding offer available from the entire market. In addition we can, if required, organise any property valuations, insurance and legal support necessary to complete the transaction. We will package and submit the proposal to ensure your funding application is positively sanctioned and approved with funds being made available in the fastest possible time.
Whatever your Commercial Funding requirement we offer you a free, impartial and totally confidential initial consultation and we will quickly assess the funding options available to you. We guarantee there are no 'up front' fees to pay until we have secured your Agreement in Principle for the required funding.
Please call us today to see how we can help or submit an enquiry and we will contact you. Our advice is given freely, in confidence and without obligation.
We look forward to being of assistance and securing your Commercial Finance requirements.